Today's photo is a Yellow Lilly from my Mother's garden.
Taken with a Canon 5D Mark III and edited in Adobe Lightroom CC and Perfect Photo Suite 9.5
Recently my son and I ended up at the Apple Store to kill sometime!
Killing time at the Apple Store can be dangerous to one's pocket book!
My son we playing with the various iPad Air and iPad Air 2's and trying to figure out which would would be best for him! Meanwhile I was hanging out by the Apple Watch table. I have been thinking about getting an Apple Watch since they were introduced but wasn't sure. I haven't worn a watch in probably 10 years and had barely missed one.
There are a couple of things that interested me about the Apple Watch. One is Health Tracking, being able to get quality heart rate data while exercising is intriguing. Another is the ability to better manage calendar items and short text notifications. I have never been in the habit of checking my iPhone calendar even after I have it synced with the family calendar, I still miss stuff and get in trouble for not being aware of events. Also, there are times when you get a quick text message, like "coffee?" or something rather trivial, but still important and I have to dig my phone out of my pocket to check the message. Granted, both of these are "first world" problems and in the scope of world hunger and California's water problem no big deal. As a fan of tech these were reasonable justifications in my mind.
So I eventually started chatting with one of the employees at the Apple Store and started discussing these items of interest. After that conversation I walked out of the Apple Store with a Smoke Grey Apple Watch Sport!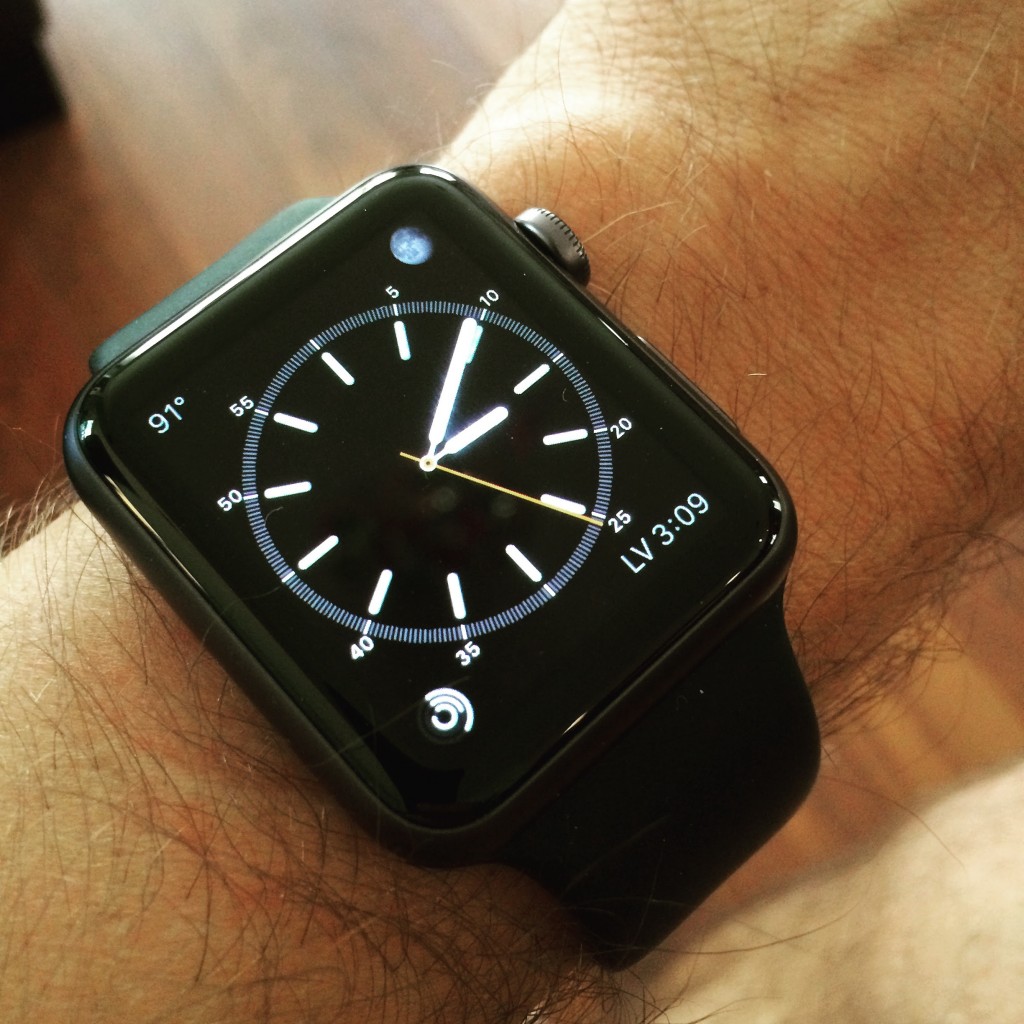 I'm currently compiling a list of items that I find helpful about the Apple Watch!